Trek to Machu Picchu - Part 2
Day 2
The second day of the trek started at 5am with hot coca tea. I went to bed with a tremendous altitude headache and when I woke up it was even worse. And this was going to be the toughest day, starting with 4.34 miles (7km) hike straight up to Salkantay pass, the HIGHEST point of the journey at 15,255 ft.. HELP! 😱 So no relief in sight for at least a few hours, IF I would even make it there.

Luckily, there was another option for trekkers struggling with the altitude — you could ride a mule up to the pass! After taking some aspirin and discussing it with our guide, I decided it would be best to take a mule. It had been probably 15 years since I'd ridden a horse (or maybe it was a little pony) and the mule didn't have any reins, so I just held onto the saddle as if my life literally depended on it.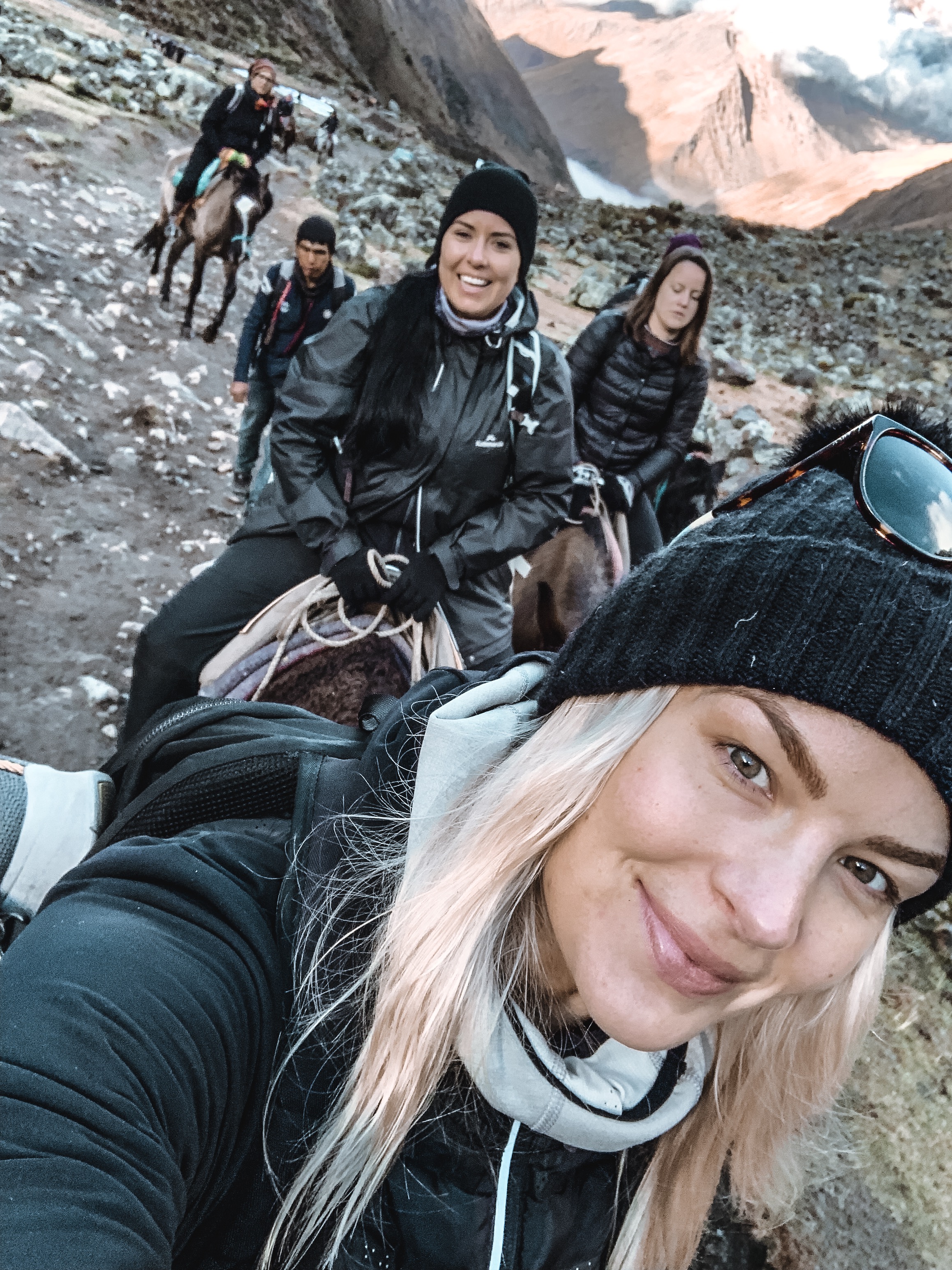 Day 2 hike stats:
SORAYPAMPA - SALKANTAY PASS - WAYRACMACHAY - CHAULLAY
Distance: 13.7 miles / 22 km
Highest elevation: 15255 feet ASL / 4650 meters ASL
I'm forever thankful for my little mule. He was quite the trooper and just as competitive and meatheaded as his rider. He always wanted to be leading the group and hold on to your horses if other mules tried to sneak ahead. Thankfully I managed to stay on it through all the sudden sprints. 😅 There were terrifying sections when the slightest misstep would've meant disaster, but I just tried not to look down and trusted my mule friend not to throw me off his back. 😳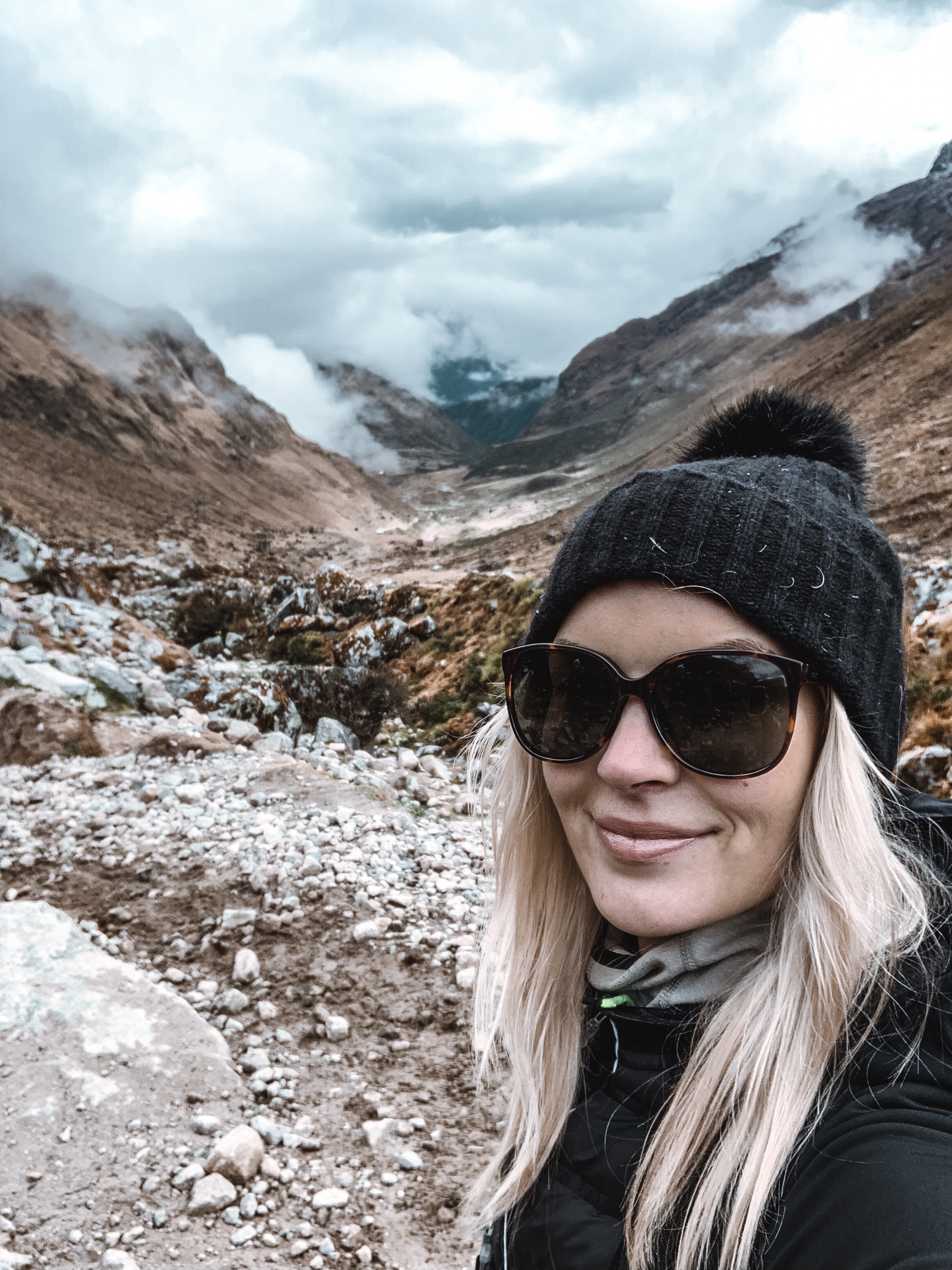 The second half of the day was all doooooooooooooooooownhill. I have to say that my hiking boots proved to be worth every penny as going downhill was like floating on the rocks. My headache gradually disappeared as we got lower in altitude, and finally I could really start enjoying the hike.
One thing that I truly enjoyed was the ever changing scenery of this trek. That morning, we started in a chilly, rocky valley and climbed to the mountain pass with snow and glaciers surrounding us. And we ended the day in a jungle. Another day done and loving the hike so much at this point! We went to sleep in this little Andean hut looking forward to the next day which would be the longest in mileage, covering 16.1 miles / 26km.